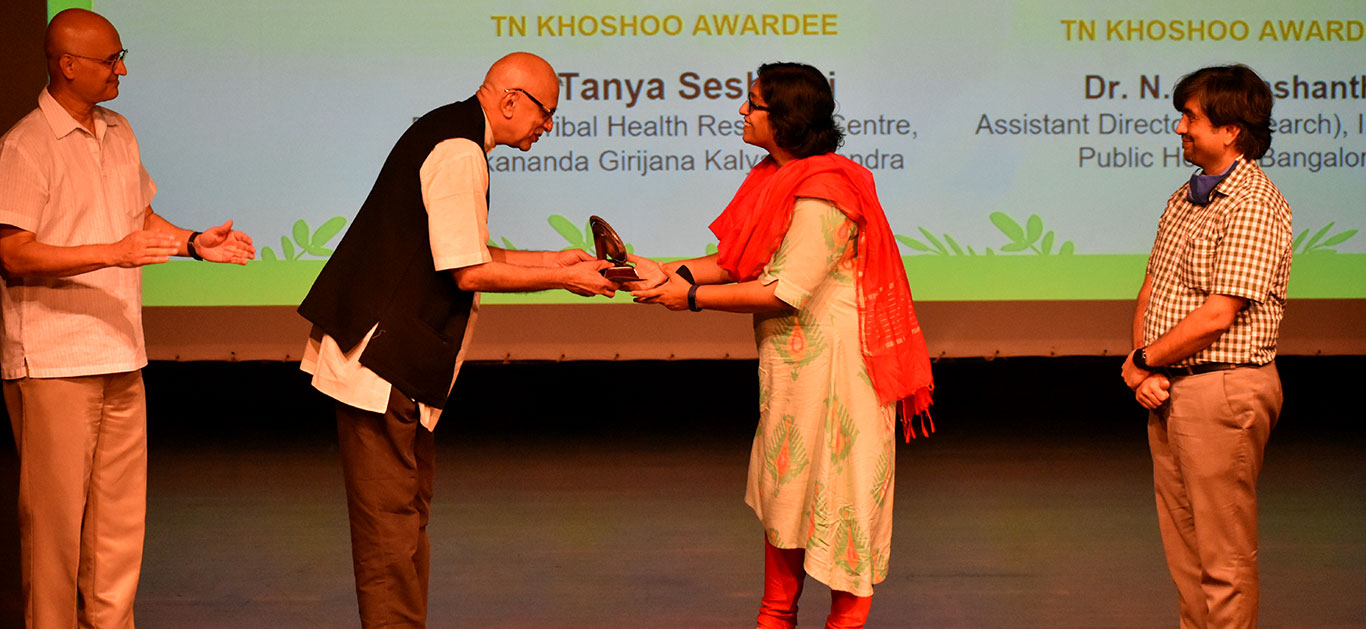 TN Khoshoo Memorial Award and Lecture 2023
274
274 people viewed this event.
The T N Khoshoo Memorial Award and Lecture was instituted in 2004 to honour the legacy of the world-renowned environmental scientist, Dr Triloki Nath Khoshoo. Dr Khoshoo was the first Secretary of the Indian Government's newly created Department of Environment, in 1982. He played a significant role in the development of India's environmental policy. Dr Khoshoo was also one of the early trustees of ATREE.
The annual T N Khoshoo Memorial Award is given to an academician or a practitioner whose work has had an impact in the fields of environment, conservation, or development. The T N Khoshoo Memorial Award was started by the Khoshoo family and ATREE to honour Dr Khoshoo's legacy. Through the T N Khoshoo Endowment Fund, the award, each year, encourages and promotes individuals for outstanding achievements in the field of conservation and sustainable development.
The fund is sponsored by Dr Khoshoo's family, ATREE, the Ford Foundation, the Institute of Rural Research and Development (an initiative of the SM Sehgal Foundation), and other philanthropists. The award consists of a cash prize of Rs 100,000.
Past awardees include Karthick Balasubramanian, Tanya Seshadri, Meena Subramanium, Sonam Wangchuk, Navroz Dubash, Mahesh Rangarajan, Vidhya Athreya, Sandeep Tambe, Joss Brooks, Ashish Kothari, and R Sukumar among others.
The Memorial Lectures delivered during the TNK event have included speakers such as the Dalai Lama, M S Swaminathan, Ramachandra Guha, Madhav Gadgil, Anshu Gupta, Ricky Kej and others.
This year, as we commemorate the 20th year of the TNK Memorial Award and Lecture, we propose to enhance the event content and format. The theme for 2023 is Environmental Economics.
Click here to add to your calendar.