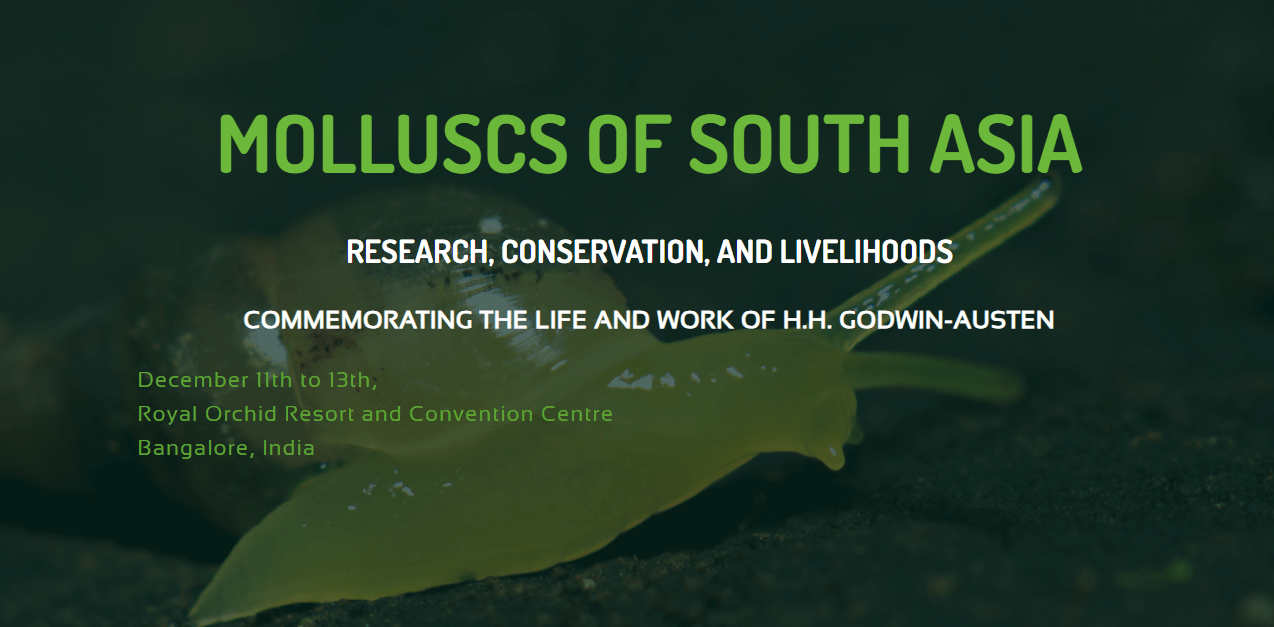 MOLLUSCS OF SOUTH ASIA
179
179 people viewed this event.
The conference is targeted at scientists, Ph.D. students, post-doctoral researchers, early career researchers, M.Sc. students, and independent researchers working in the field of malacology in South Asia.
​​The broad themes for the conference are: 
> Biodiversity and Natural history of molluscs
> Mollusc ecology
> Conservation practices and policies
> Phylogenetics and biogeography
> Taxonomy 
> Developmental biology and biochemistry
> Potpourri session – sociology, art, literature, bio-inspired architecture, and much more pertaining to molluscs.