Issue 16
August 2017
Events
ATREE Work Seminar-2017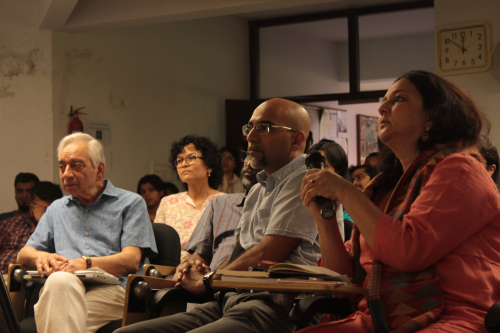 ATREE held the third edition of ATREE Work Seminar from 2nd-4th August. This biennial event featured speed talks and lectures on the importance of long-term ecological monitoring, complexities of urban landscapes, forests of the Eastern Ghats, Western Ghats and the eastern Himalayas, and the grasslands of India. This event provided ATREE's researchers with an opportunity to present and discuss their work. The three-day event showcased 56 presentations and featured four pre-seminar workshops, three plenary talks, a panel discussion and poster presentations. For more information, visit aws.atree.org
Accolades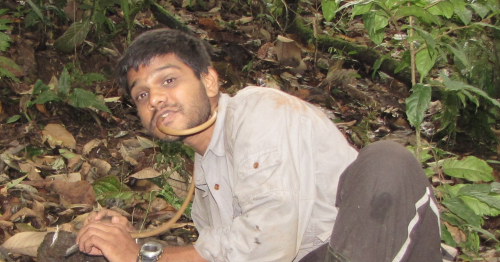 Aniruddha Marathe, a research scholar at ATREE, was placed second in the Conservation category at Student Presentations on Ecology, Evolution and Conservation (SPEECUp), Bangalore. This one-day event aimed to encourage and promote interactions among students of ecology, evolution and conservation working in Bangalore.
---
Perspectives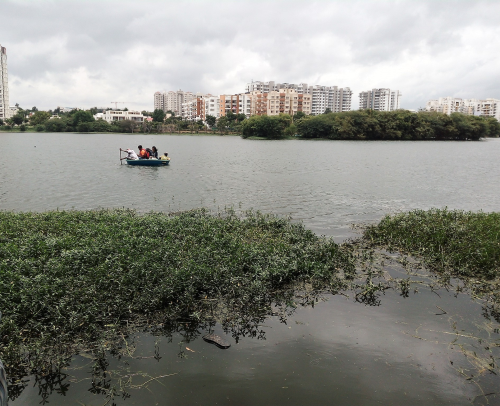 Bengaluru's lakes have become dumping grounds for the city's sewage. Earlier this month, the state government was considering transferring the management of lakes to the Minor Irrigation Department. This move could put an end to the citizen-led lake management activities. ATREE's researchers, Veena Srinivasan and Sharachchandra Lele, explore what this shift in governance could mean for the city's lakes.

Death knell for citizen-led lake governance, Deccan Herald, 4 August 2017.
Swachch Bharat Mission, toilets and solving open defecation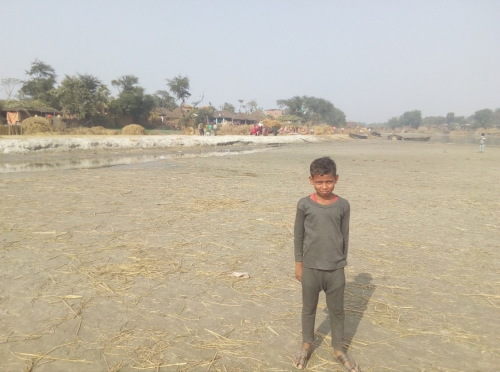 Swachch Bharat Mission's myopic view of a cleaner India discounts the impact of toilets on water sources which people use for domestic purposes. Ranjeet Sahani, a research scholar from ATREE, evaluates the feasibility of constructing toilets in the floodplains of the River Kosi in north Bihar, where rains are known to inundate villages on the banks of the river.

Building (Only) Toilets Isn't Always the Answer to Ending Open Defecation, The Wire, 24 August 2017
Using technology to map invasive plants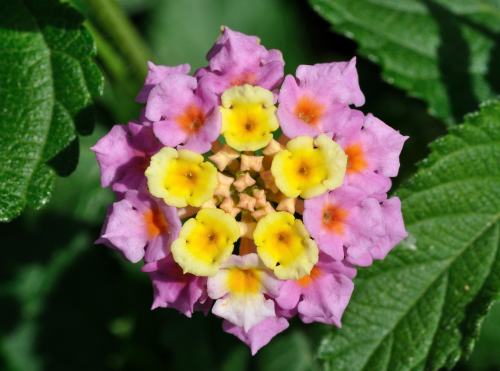 ATREE's research scholar, Madhura Niphadkar and Harini Nagendra from Azim Premji University, write about their experience mapping Lantana camara in the Biligiri Ranganatha Swamy Temple (BRT) Tiger Reserve. They developed a novel way of combining high-quality images from satellites with the invasive plant's seasonal, structural and physiological traits.

How we used cameras in the sky to track invasive plant species, The Conversation, 31 August 2017.
---
In the News
Tackling the dogged problem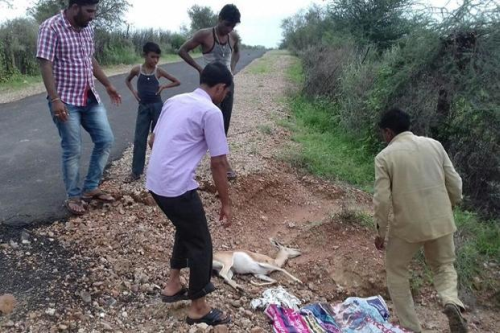 Forest authorities in Rajasthan are sterilising free-ranging dogs to curb dog populations and reduce their impact wildlife. ATREE's researcher, Abi T Vanak, says that measures stronger than sterilisation are needed to control the threat posed by feral dogs on wildlife. Recent research reported that 188 threatened species are affected by free-ranging and domestic dogs globally.

The menace of feral dogs, LiveMint, 4 August 2017
Indigenous communities and modernisation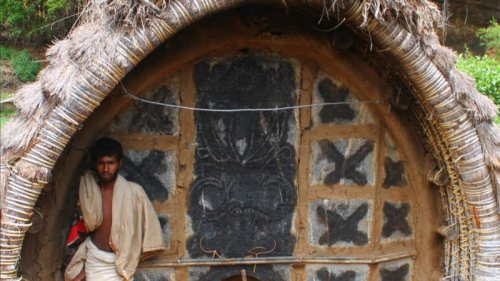 Many a time, modernisation can have unintended consequences on people. ATREE's research scholar Nobin Raja talks about the introduction of tobacco to the Shompen tribe of the Great Nicobar in the Andamans by mainland Indians. With time, as the island's natural resources were being chipped away, the Shompen's way of life was heavily affected. Now several are addicted to tobacco and take to begging even as tourists increasingly throng to these areas.

Understanding Todas on the International Day of World's Indigenous People, Research Matters, 9 August 2017
Recognising the role of communities in science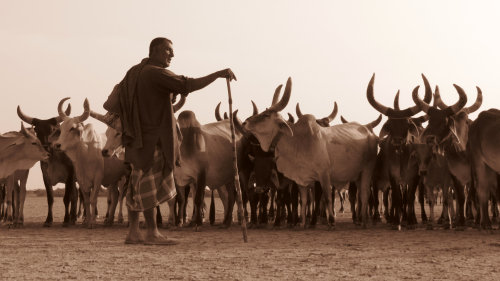 Local communities often play a vital role in research, especially ecological studies. However, their contributions to science often go unacknowledged. As historical residents of unique landscapes, their traditional knowledge has been vital to several studies. In this article, ATREE's researchers highlight this gap in acknowledgement.

Scientists are finally beginning to acknowledge how local communities aid them in their research, Scroll.In, 11 Aug
Forest-based livelihoods
A minor forest produce, such as the tendu leaf, supports the livelihoods of 7.5 million in 12 states of India. However, the income generated seldom finds its way back to leaf collectors. Tendu has been a buyer's market where collectors have little say over its price. ATREE's senior researcher, Sharachchandra Lele, calls for support from the government to protect the livelihoods of tendu leaf collectors.

Why has tendu leaf revenue not reached forest dwellers even after 50 years?, Down to Earth, 17 August 2017
Water issues in urban landscapes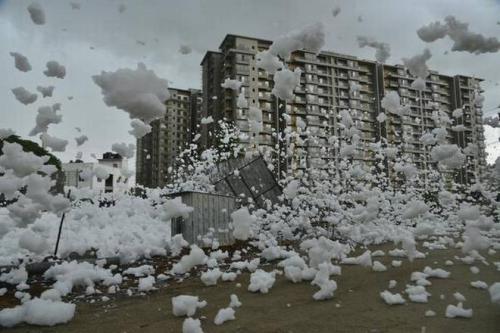 Recently, a mixture of bacteria was introduced in Bengaluru's infamous Bellandur Lake to stop its frothing. However, it seems likely that the reasons for frothing are not microbial. ATREE's researcher Sharachchandra Lele points out that the cause of the froth needs to be thoroughly investigated before introducing solutions that could do more harm than good.

One murky situation, many questionable 'solutions', The Hindu, 22 August 2017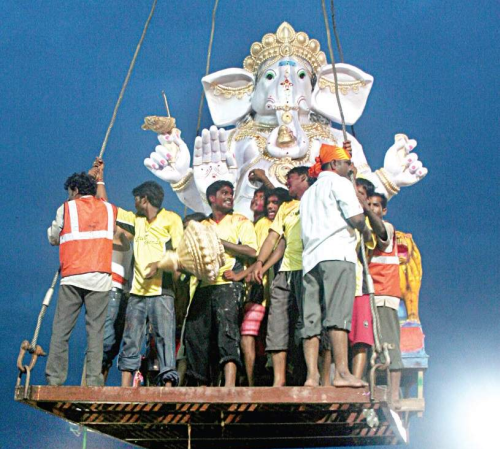 There is a growing demand for clay Ganesha idols as an eco-friendly alternative to the ones made of Plastic of Paris. However, as ATREE researchers Veena Srinivasan and Priyanka Jamwal Ghosh reveal large-scale clay depositions from these 'eco-friendly' idols during immersion will increase the turbidity and hamper the recharge of Bengaluru's lakes.

Green Chaturthi has feet of clay, The New Indian Express, 23 August 2017.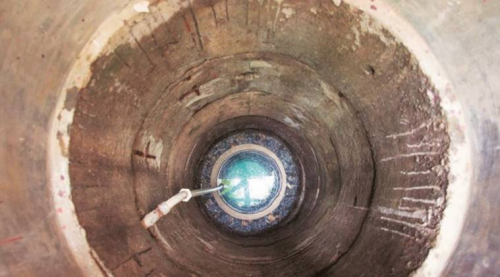 Open wells or 'bhavis' are being revived in the city to meet the growing water demand. However, as a result of the current trend of urbanisation, the ability of the land to recharge aquifers has reduced. ATREE's researcher Veena Srinivasan suggests that rainwater harvesting coupled with wastewater reuse can help in reviving wells.

Wellspring, The Indian Express, 27 August 2017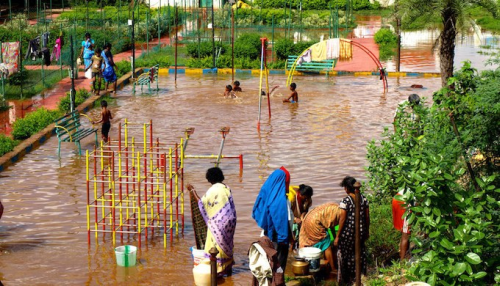 Heavy rains inundated several cities this month, and extreme rain events are occurring with greater frequency. But are our cities prepared to deal with ensuring water logging and floods? This article compiles studies and expert views on the resilience of Indian cities and quotes ATREE's researchers Jagdish Krishnaswamy and Veena Srinivasan on changing weather patterns and Indian cities' inability to drain floodwaters.

Extreme rainfall leaves cities floundering, India Climate Dialogue, 28 August 2017
Mumbai floods: Why India's cities are struggling with extreme rainfall, Hindustan Times, 29 August 2017
Mumbai drowns in 418 mm of rain: Why concretised Indian cities are struggling with extreme rainfall, Firstpost, 29 August 2017
---
Ashoka Trust for Research in Ecology and the Environment (ATREE),
Website: www.atree.org