Issue 14
June 2017
Events
Sustainable tourism in red panda habitats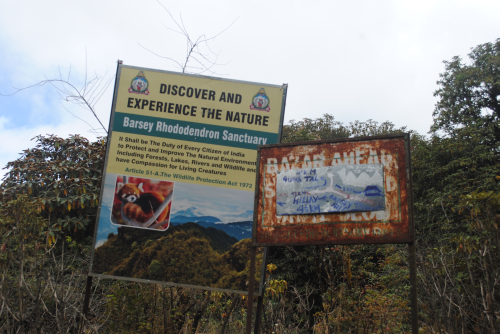 Okhrey in West Sikkim is a gateway to the Barsey Rhododendron Sanctuary, a stronghold of the Red Panda, an endangered mammal endemic to the Eastern Himalayas. Tourism has been on a rise in high altitude Protected Areas (PAs) of the Sikkim-Darjeeling landscape. While an analysis of tourism across other PAs with Red Panda populations have shown site-specific challenges, issues such as poor human resource development, a lack of stringent regulations, interpretation and awareness are common across all. ATREE conducted a community consultation meeting on "Tourism in Red Panda habitats of Barsey Rhododendron Sanctuary" in Okhrey this May. The meeting discussed emerging issues challenging the development of sustainable nature in tourism in the Barsey Rhododendron Sanctuary.
Preparing the next generation for conservation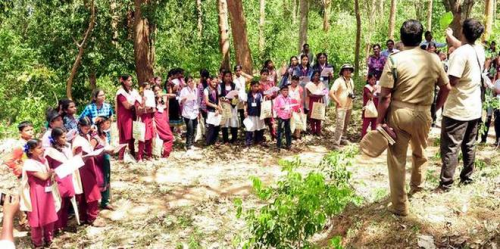 ATREE's Agasthyamalai Community Conservation Centre, along with Tamil Nadu Forest Department, Ambasamudram Division, the District Science Centre, and National Green Crops, Tirunelveli, organised a Leaf Zoo Competition to celebrate World Environment Day. 750 students from 30 local schools participated in the competition. As an award, the competition chose 60 students for a trip to ATREE's Kalakkad Mundunthurai Tiger Reserve. The students were trained to identify various plants, birds and butterflies, pug marks and scats of animals, and climbing trees using single rope techniques. The local print media widely covered the event.

Budding environmentalists learn a new lesson at tiger reserve, The Hindu, 19 June 2017

School students get 'practical' lessons on nature, Indian Express, 18 June 2017
Identifying the challenges and best practices in Gram Sabha-level CFR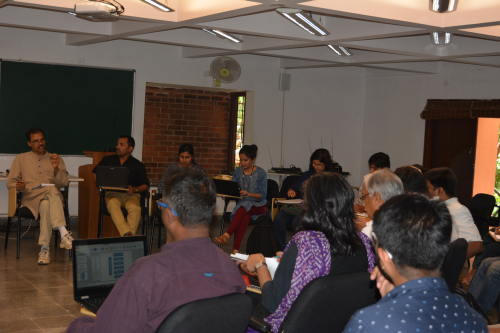 ATREE, in collaboration with Tata Institute of Social Sciences, Mumbai, Vasundhara and Kalpavriksha organised a two-day workshop on "Gram Sabha level CFR Management: Towards Identification of Best Practices and Challenges" on June 21-22. The workshop presented insights obtained from studies and observations of ongoing Community Forest Rights (CFR) management and identified dissemination strategies and implications at the policy level (state and central). The workshop also identified the knowledge gaps and future research priorities.
---
Perspectives
Rethinking urban water issues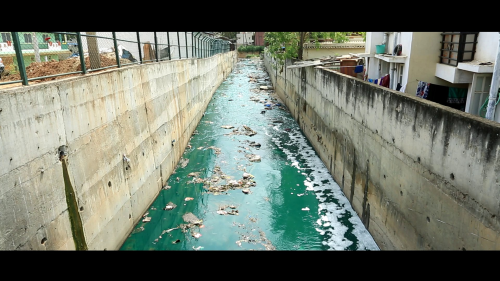 Drawing key insights from socio-hydrological research carried out in the Arkavathy sub-basin near Bangalore, ATREE's researchers Bejoy Thomas, Sharachchandra Lele, Veena Srinivasan and Priyanka Jamwal, critically look at the idea of urban resilience. They argue that resilience to climatic shocks such as drought is just one of the concerns in addressing the urban water question. Other concerns such as sustainability and equity are equally important.

Rethinking Resilience in Urbanizing River Basins, Seminar, June 2017
Drought in Kerala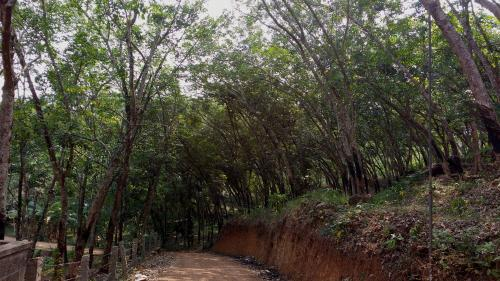 Once an abundant resource, water is now a scarce commodity in many communities in Kerala. In an article published by Down to Earth, ATREE's research scholar Jyoti Nair reports the repercussions of the drought and its causes. However, the shift from paddy to rubber farming, which exacerbated the water crisis, is now facing fallout. "People have [now] begun to discover the adverse effects of rubber plantations. Low rubber prices along with high labour wages are squeezing profits."

Surviving the century's worst drought in Kerala, Down to Earth, 13 June 2017
Floral diversity and conservation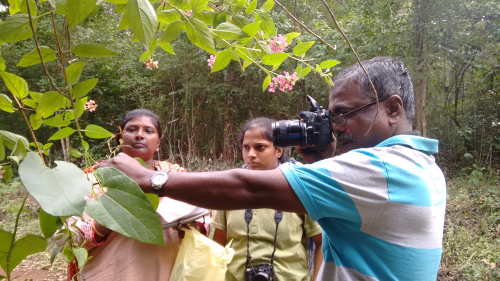 ATREE's president, Kamal Bawa and researcher, R Ganesan highlight the need to document Indian floral diversity for conservation, in a letter to the Editor published in the prestigious journal, Nature. This letter marked the bicentenary of the birth of Joseph Dalton Hooker, who had compiled the 'Flora of British India (1872-97)'. This compilation is still the most authoritative account of India's floral diversity.

Document India's floral biodiversity, Nature, 22 June 2017
Wildlife outside protected areas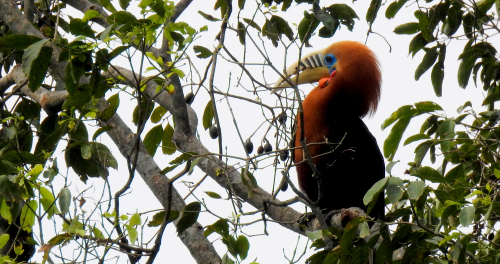 ATREE's research scholar Annesha Chowdhury writes about the need to conserve biodiversity in human-dominated landscapes, which, in Sikkim-Darjeeling, are being rapidly transformed into roads and concrete buildings. She argues that secondary forests and agricultural lands with native and fruit-bearing shade trees are often areas that host a diverse population of species. Thus, there is a need to create development models that include the conservation of these vital human-dominated areas.

The Rarest by the Road, Saevus, 22 June 2017
Dichotomy of forest laws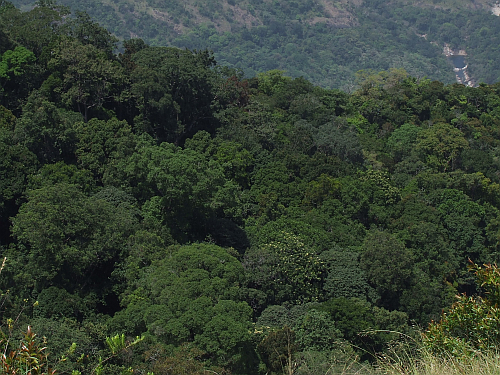 ATREE's Arpitha Kodiveri and Manasi Karthik from SOAS University of London discuss the failure of existing legal procedures to conserve wildlife and safeguard rights of the communities simultaneously. They contend that while Community Forest Rights are a promising step towards preserving the rights of forest-dwelling communities "only 3% of the total area that can be community-managed have been declared as CFR areas."

NTCA Directive Leads Us into Legal Limbo, Socio-Legal Review, 21 June 2017
Conserving the Aghnashini River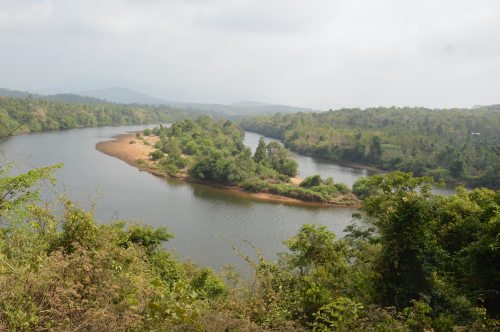 Free-flowing rivers are a rarity. With incessant damming and other developmental activities, rivers in India have lost a considerable biodiversity and impacted several livelihoods. ATREE's research scholar Vidyadhar Atkore writes about the diversity of Aghnashini River and its role in securing livelihoods of the people. He argues that the development and the expansion of Tadadi port at the mouth of Aghnashini adversely affect the local ecology.

The state of the Aghanashini River Estuary, South Asia Network on Dams, Rivers and People, 28 June 2017.
---
In the News
The ambiguity of forest laws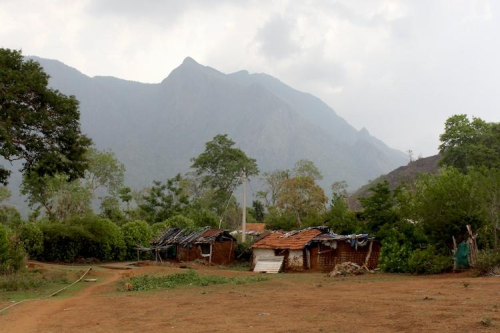 The National Tiger Conservation Authority ordered against the recognition of forest rights under the Forest Rights Act, 2006, in Tiger Reserves across the country. As a result, several people have been relocated by the forest departments across India, violating the rights of the tribal communities. This order exposed the uncertainty surrounding India's forest laws and the conflicting interests of various stakeholders. A four-part series on forest rights published by The News Minute and a Hindu Business Line article talk about the fallout of the NTCA order.

Whose forest is it anyway? Tamil Nadu's disastrous disregard for Forest Rights Act, The News Minute, 31 May 2017

How a conflict between different ideas of conservation is hurting the adivasis of Tamil Nadu, The News Minute, 23 June 2017

Pushed out of the woods, The Hindu Business Line, 23 June 2017
Feral dogs and conservation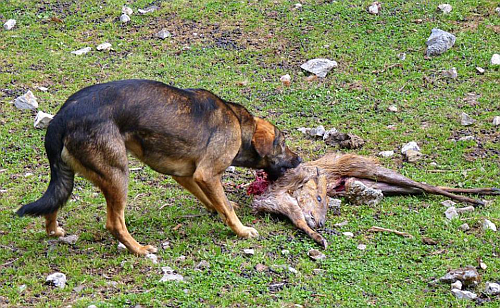 Free-ranging dogs pose a significant threat to wildlife as they become top predators and negatively affect the ecosystem. ATREE's researchers Abi T Vanak, in a recent paper, explored how feral dog populations are globally threatening the wildlife. Another article by ATREE's research scholar Chandrima Home revealed the threats feral dogs pose to the biodiversity and livelihoods in Spiti Valley, Himachal Pradesh.

Pet peeve:India's top predator may just be the dog. And we're to blame, Hindustan Times, 3 June 2017

Dogs pose danger to threatened species, says study by city-based researchers, Deccan Herald, 9 June 2017
Role of bees in agriculture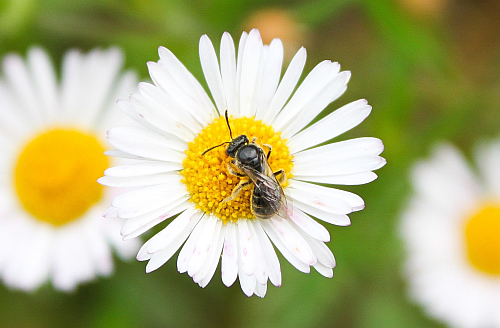 Indian farmers have observed a decline in the population of bees which they attribute to an excessive use of pesticides. A solution that the government has adopted to address this issue is to rear bees that can stabilise their dwindling bee numbers. However, drawing insights from her research on organic orange farming in Sikkim, ATREE's research scholar Urbashi Pradhan argues "The problem with introducing a new or abundant species to an area is that it might imbalance the ecosystem as a whole."

Bees are disappearing in India- and we are slowly learning why, Scroll, 5 June 2017
Children's fiction for conservation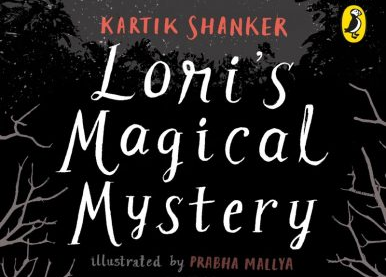 ATREE's Director, Kartik Shanker, talks about his new novel for children: Lori's Magical Mystery. He says,"Though everything that happens in the book is apparently made up, the animals in the book, their personalities and their behaviour are based to some degree on field ecology. Though lorises and drongos don't hang out, in reality, drongos are active participants of mixed flocks, and they do feed along with tree-shrews (another small mammal) in the Nicobar Islands. As an ecologist, it was easy fun to write a book based on things I've seen and observed in the field over the years."

Tales from the jungle, The Hindu, 22 June 2017
Annual Fish Count in Vembanad Lake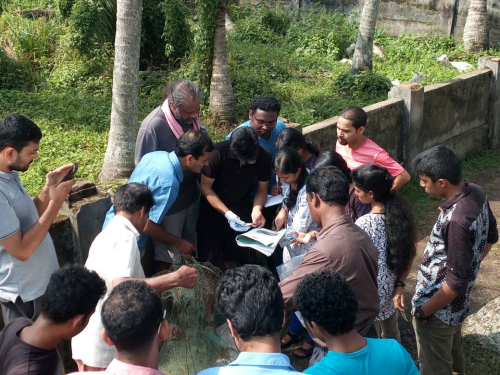 Vembanad Lake is a wetland of international importance under the Ramsar Convention. In recent decades, the lake has witnessed a decline in fish species and pollution, due to a combination of tourism, weak governance and myopic development. The ecological crisis has impacted the livelihoods of fisherfolk living on the banks of Vembanad. ATREE's Community Environmental Resource Centre at Alleppy, conducted the tenth annual fish count in May 2017 to raise awareness on conservation issues about Vembanad. The event attracted students, fisher-folk, academicians and officials across Kerala.

1,2,3,4,5... Once I caught a fish alive, The Hindu Business Line, 23 June 2017
The politics of fishing and disregard of conservation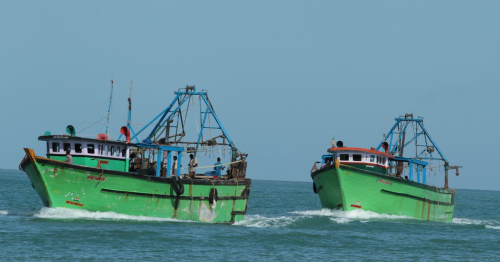 Although there has been a drastic fall in fish caught near shore, the deeper waters of the Bay of Bengal still have plenty of fish. But the deep sea is also characterised by slow-growing species, which, once over-fished, may take a long time to recover. ATREE's research scholar Rahul Muralidharan talks about moving further into Sri Lankan waters. He explains that the Sri-Lankan waters have bay areas which are only 10 meters deep, hence an area, easy to catch high numbers of fish.

As Tamil Nadu gets ready to switch to deep-sea fishing, is it the end of the row with Sri Lanka?, Scroll.in, 5 July 2017.
---
Ashoka Trust for Research in Ecology and the Environment (ATREE),
Website: www.atree.org